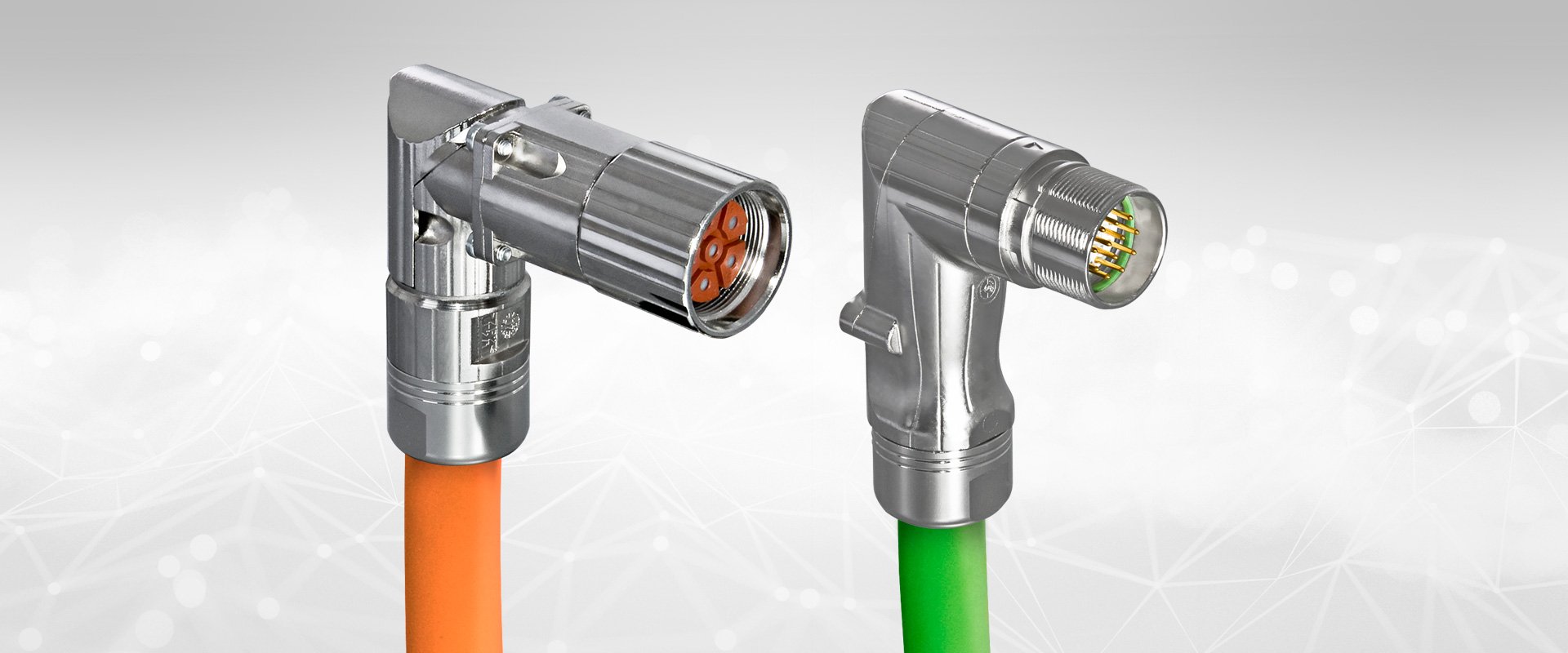 When seeking replacement cable assemblies, many engineers find themselves with a difficult consideration; should they wait for a cable they know will work, but sit through endless OEM lead times? Or order a third-party cable with quick-turnaround, but uncertain performance? Concern for cable integrity is understandable, but third party cables can supply the same performance and utility as original cables.
Our servo motor cables assemblies go head-to-head with Siemens motion connect cable assemblies to show just how the two compare.
Comparing Electro-Matic Integrated Cables vs Siemens Motion Connect Cables
The Electro-Matic Integrated servo motor power plugs are produced by industry leader, Intercontec (now TE Connectivity) and differ only in the snap-on teal-colored plastic logo. The IP20 and IP67 drive Cliq connectors EMI uses in drive cliq cables are same units used in the Siemens assemblies.
These connectors offer a functionally (and almost visually!) identical replacement for Siemens connectors. Working with the cable experts at Intercontec, we've constructed cables that work in and hold up to the same conditions as Siemens cables. That means, from a performance perspective, you'll see the same reliability and ease-of-use as you've come to rely on from Siemens.
Electro-Matic Integrated uses only motion line MC800+ and MC800 equivalent motor power and drive cliq cables. These cables provide the same level of continuous cat-track flexing performance as the Siemens motion-connect 800plus power cables.This means your cables will give you a long useful life and stand up to harsh conditions, while still providing the same level of performance and power that you need.

Inside and out, the Electro-Matic Integrated motion line drive cliq cable is identical to the siemens MC800 motion-connect MC800 drive cliq cable. In addition, EMI can offer the data drive PLTC-ER rated version of drive cliq cable, which is suitable for use in cable trays and exposed runs. This will accommodate a range of equipment and applications, giving you extra utility and versatility without sacrificing performance.
Engineers at Electro-Matic Integrated strive to provide replacement cable assemblies with the same performance and quality as the OEM. Siemens sets high standards for the cables and all of their equipment, and we are pleased to meet the need for replacement components for this industry leader. Whether you need an exact replacement for a Siemens cable assembly, or you need to customize a cable to suit your facility or application, we can help.