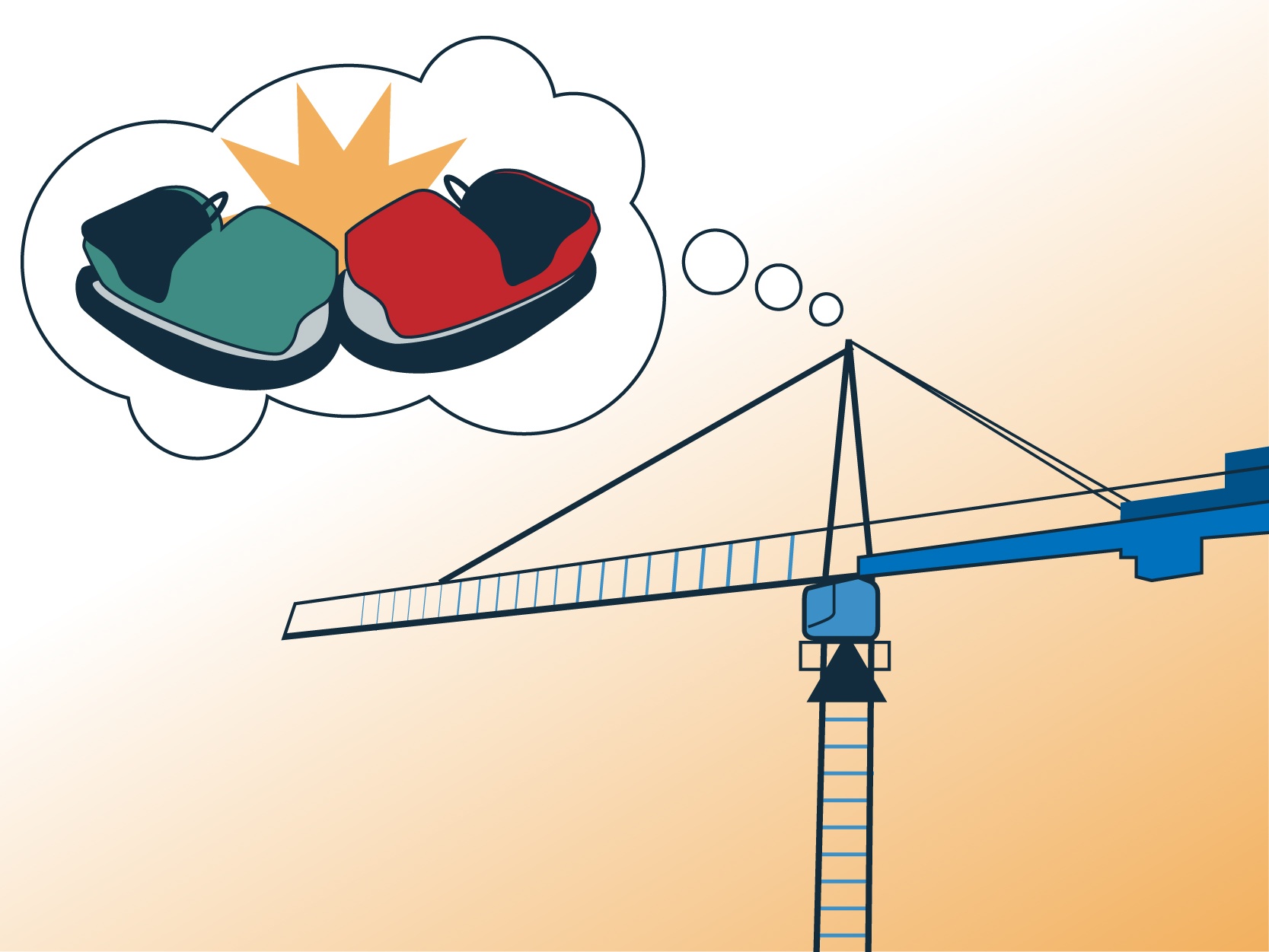 Adding intelligence to overhead cranes, trolleys and monorail transfer systems is as easy as 1, 2, 3.
Bumper cars, they are electrically powered "cars" with rubber bumpers surrounding the body. As the name suggests, bumper cars are designed to collide with other cars in a shared space. The rubber diffuses the collision, keeping the occupant safe.
Overhead cranes, trolleys and monorails are not bumper cars. In fact, they might be the most expensive heavy equipment in your possession. While they share the same rails or tracks, they should never come in contact with one another. Applying rubber bumpers is not the way to keep the equipment safe and limit damages, it is better to prevent a collision all together. This is where laser sensors come in.